Candlelight dinner date are such a go to surprise and have something so romantic about them. Dinner dates are one idea that can never go wrong. The intimacy and warmth it holds has an essence of comfort in it. The lights, decor, delicious meals and the space to be with each other and spend time in luxurious ways, everything intertwined makes the evenings very special and for all this, we have curated all the candlelight dinner ideas for you at one place.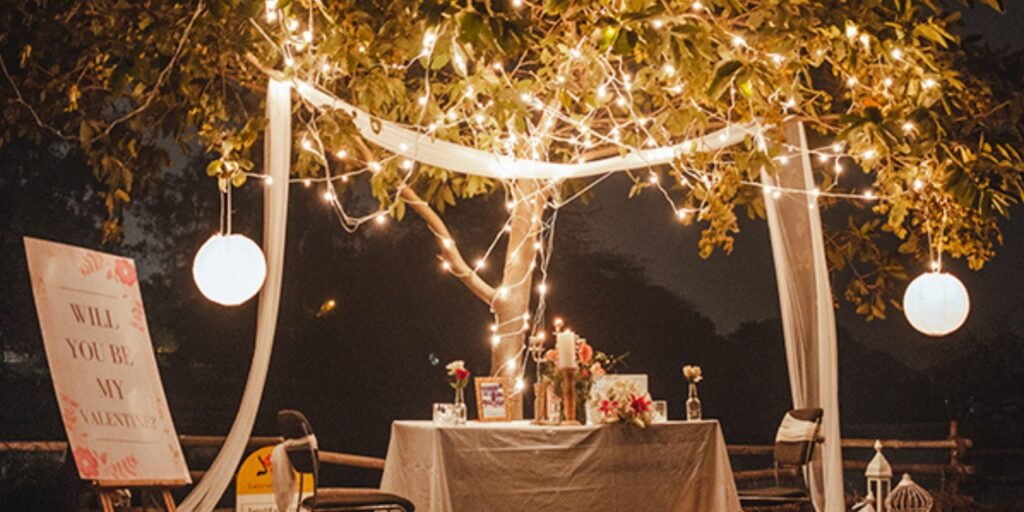 A Candlelight dinner date in Delhi with your partner having your own private space… Let us give you a better idea… The kind you have witnessed in movies and imagined for yourself. That's it, here is everything curated for that dinner date, decorated with candles, dim lights, lamps, scrumptious three course meal, welcome drinks, private butler and all this beside a lake with your favorite music in the background. Gift this effortless evening to your loved one.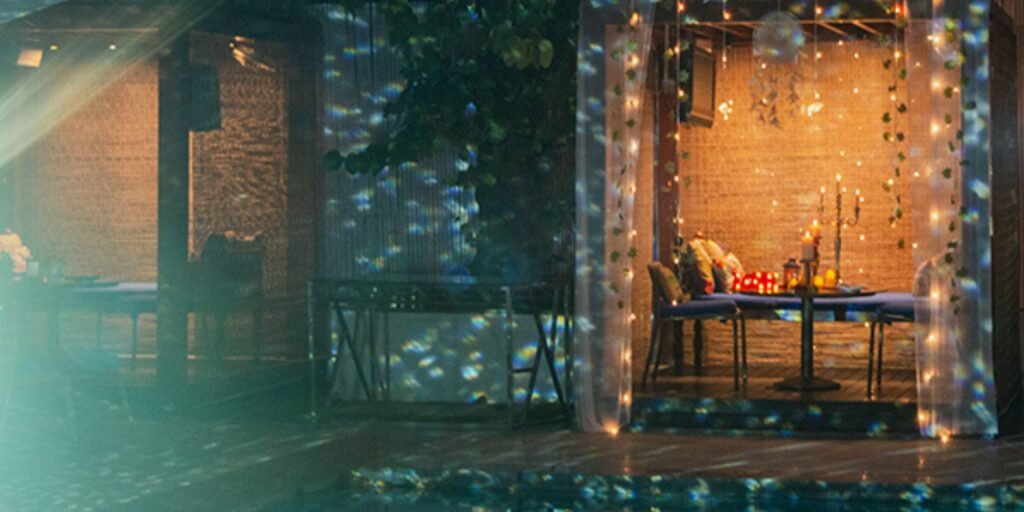 Romantic candlelight dinner date experience by the serene pool. Plan a dinner for your partner and express your love in a magical way. The essence of love is always hidden in the little details. So for that we have taken care of each little detail which makes the evenings surreal.  Celebrate your days with us in Delhi.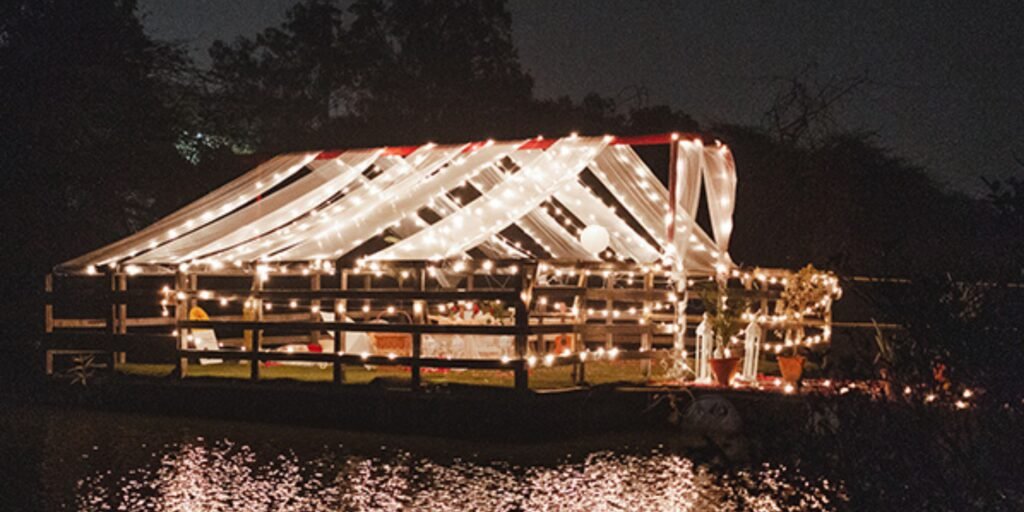 Are you the one who loves water and want a candlelight dinner date to revolve around it, look no more, here is a refreshing getaway for all the water babies out there. Unwind yourself with your partner and turn a mundane day into a special romantic dinner.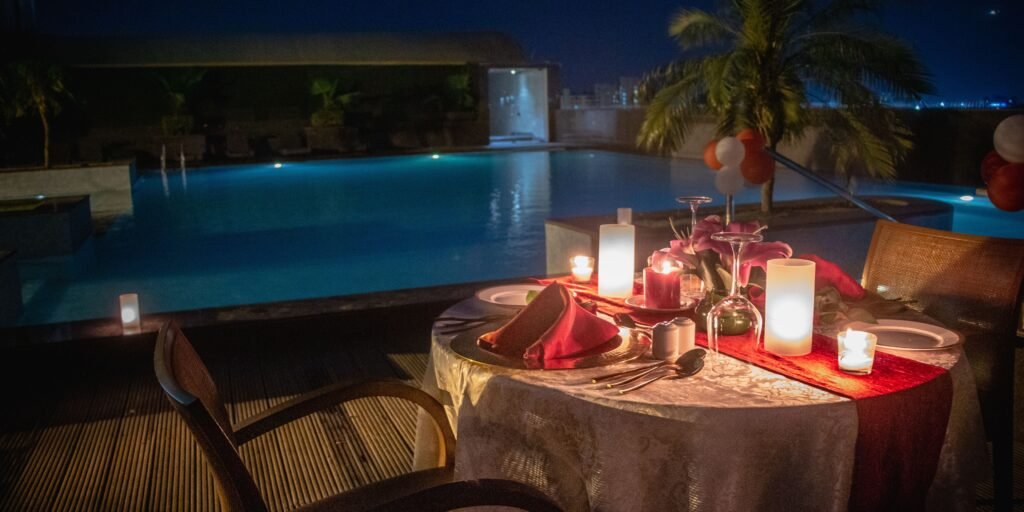 Who doesn't love pampering and the feeling of being loved, express the same to your partner. To make that dinner date more easy and affordable we have a fully curated romantic candlelight dinner package in Delhi for your partner to make them feel prioritized and loved, not just in your words but also in your actions. Book it now. Thank us later.
Also read this – Best Romantic Candlelight Dinner Ideas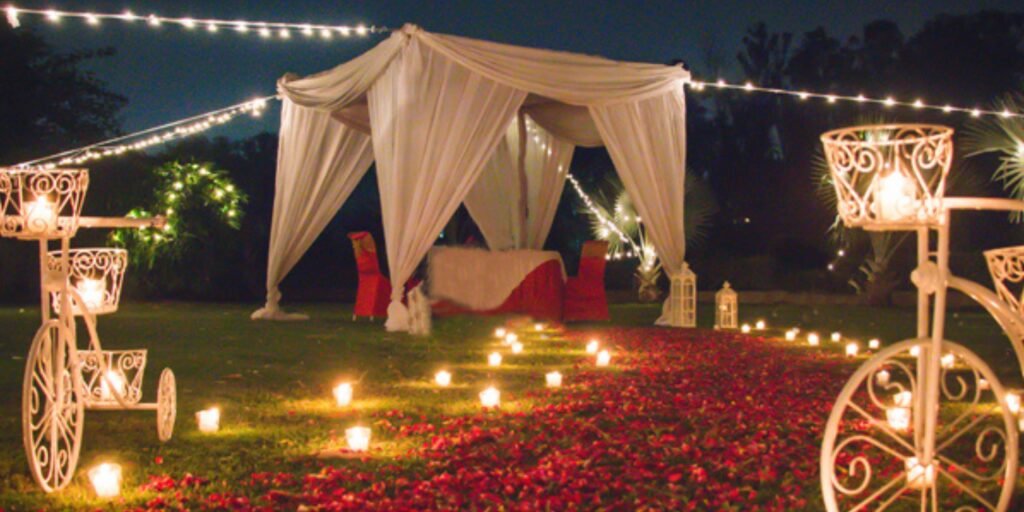 Why wait for the birthdays and anniversaries, make any day special with our beautifully crafted lakeside candlelight dinner date package in Delhi with everything being taken care of. Forget everything and focus your precious attention on the love of your life. You both deserve it. Let us help you to make it more unforgettable for you.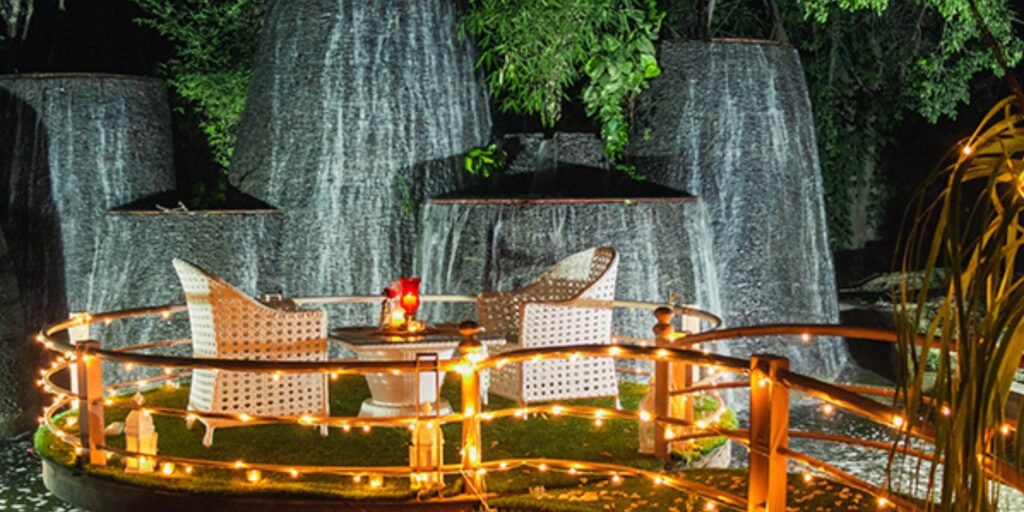 Craving that waterfall experience in Delhi?? What if we tell you we have weaved a romantic candlelight dinner date around the waterfall for you to experience the feels of it here in Delhi with a little breeziness in the air and the moment of love, peace and relaxation you both were looking for. Sounds good? then book this package and give yourself the experience you deserve.
Conclusion
So go ahead, book the packages and enjoy the best experiences.
For buying gifts & hampers visit –  De Sorpresa