Planning a surprise for your partner? We have some great romantic Christmas surprise ideas and packages for you to celebrate this year's festive season. So read and choose which one you will pick to surprise your partner.
Don't feel like going out? Don't feel like cooking? And craving a warm, fresh homemade dinner?  Give your partner a romantic Christmas surprise date in the comfort of your home with a pinch of unique experience. The professional chef will come to your place and serve whatever you love to eat. So just sit back, watch a movie and relax and think what are you craving for. So book this one of a kind twist in your celebrations.
Christmas Decor at your place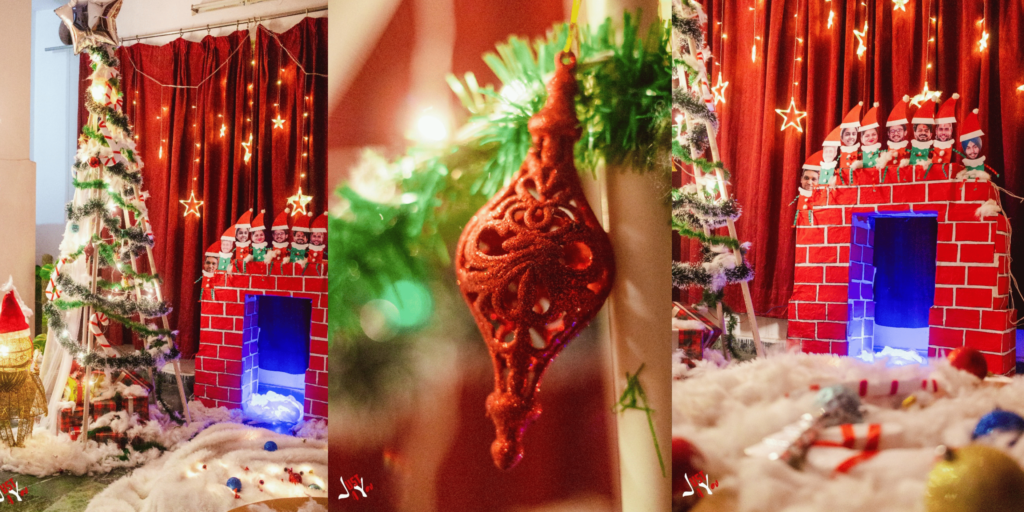 Planning a romantic Christmas surprise for your partner and thinking how to decorate your home space? We have it sorted out for you.  A cabana canopy candlelight set up, candles, roses, fairy lights, balloons. The Christmas tree is decorated with mistletoe, charms and snow. It'll be as Christmassy as possible.
It's Christmas night, you can feel the nip in the air. You  plan a warm, comfy and romantic Christmas candlelight dinner date for your partner. Under the stars watching a movie of your choice in the comfort of a fur blanket with your partner. The ambience of dim lighting, fairy lights, a three course meal of your choice and a lot more. We know you can imagine it clearly. So we would say it's time to make it real, so just book this thoughtful package to celebrate this festive season.
Christmas get together at your place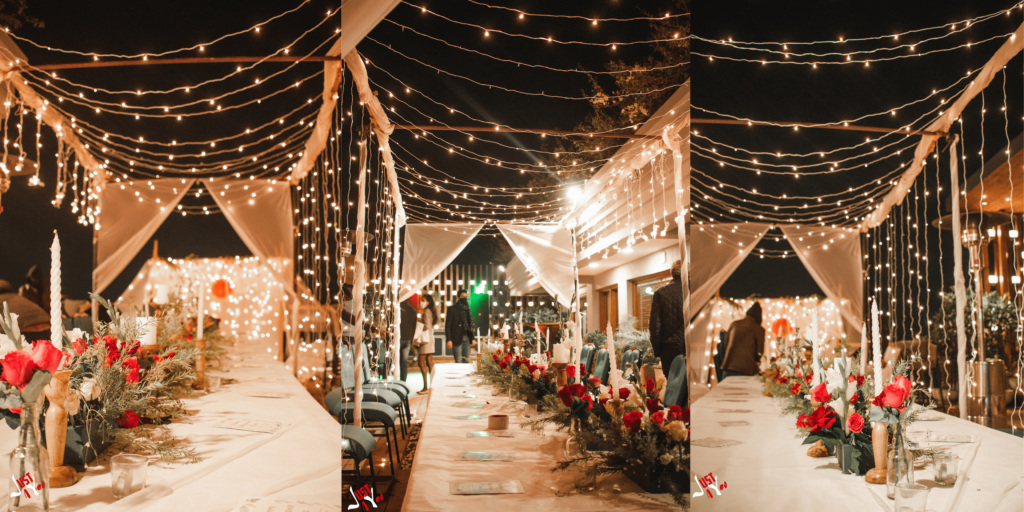 Christmas is the time to be spent with your loved ones. Family, friends, food and ambience. That's what we call a perfect Christmas get together idea. To give that full on Christmas vibes to your place, we decorate it with fairy lights, candles, snow, Christmas tree, charms and all things bright. So raise a toast to the health, happiness, and success of your family and enjoy the festive season in all it's glory.
Call a Santa
Remember during Christmas when in school, a Santa used to come out of nowhere and surprise us all? Feeling nostalgic? Yes this is what our call a Santa package is about. Christmas is incomplete without a Santa. So here in this package the Santa will surprise you and you'll be flooded with your childhood memories. Santa will create a wholesome vibe of the festival in its full essence. So book this Christmas surprise and enjoy the festive season in its full essence.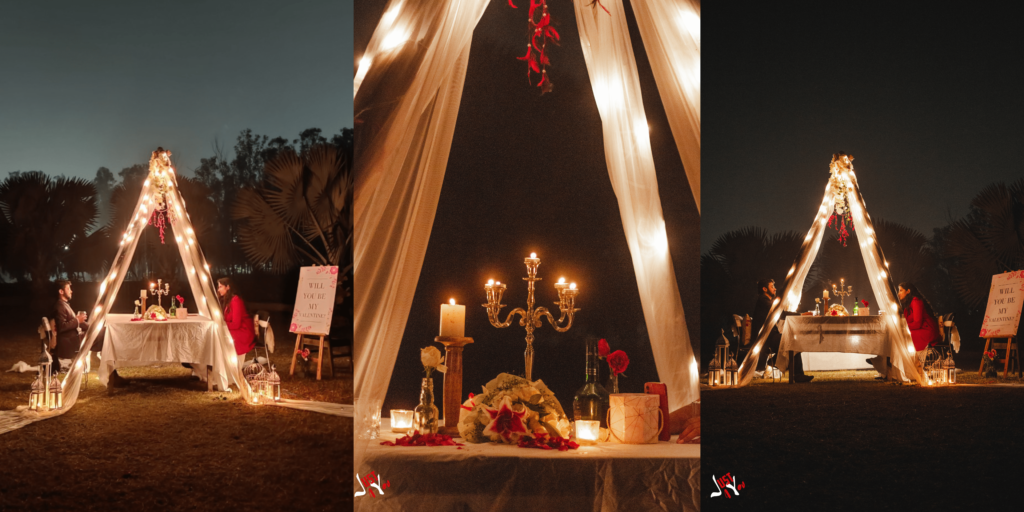 This Christmas, surprise your partner by falling in love with you again by planning a romantic Christmas surprise candlelight dinner date for them. Christmas is the time of year which is full of happiness and celebrations and here we help you to celebrate in a more effortless way. This romantic dinner date in a garden with a private setting arrangement for that personal space to enjoy the dinner and talk endlessly in peace.
The decor is all things bright and beautiful which includes lamps, glass candles, fairy lights. So while you enjoy the view, you'll be served with a three course meal. All of it with your favorite music in the background. You'll be living one of the best days of your life.
Conclusion
So these were some thoughtfully crafted and curated packages and ideas for your convenience at one place.