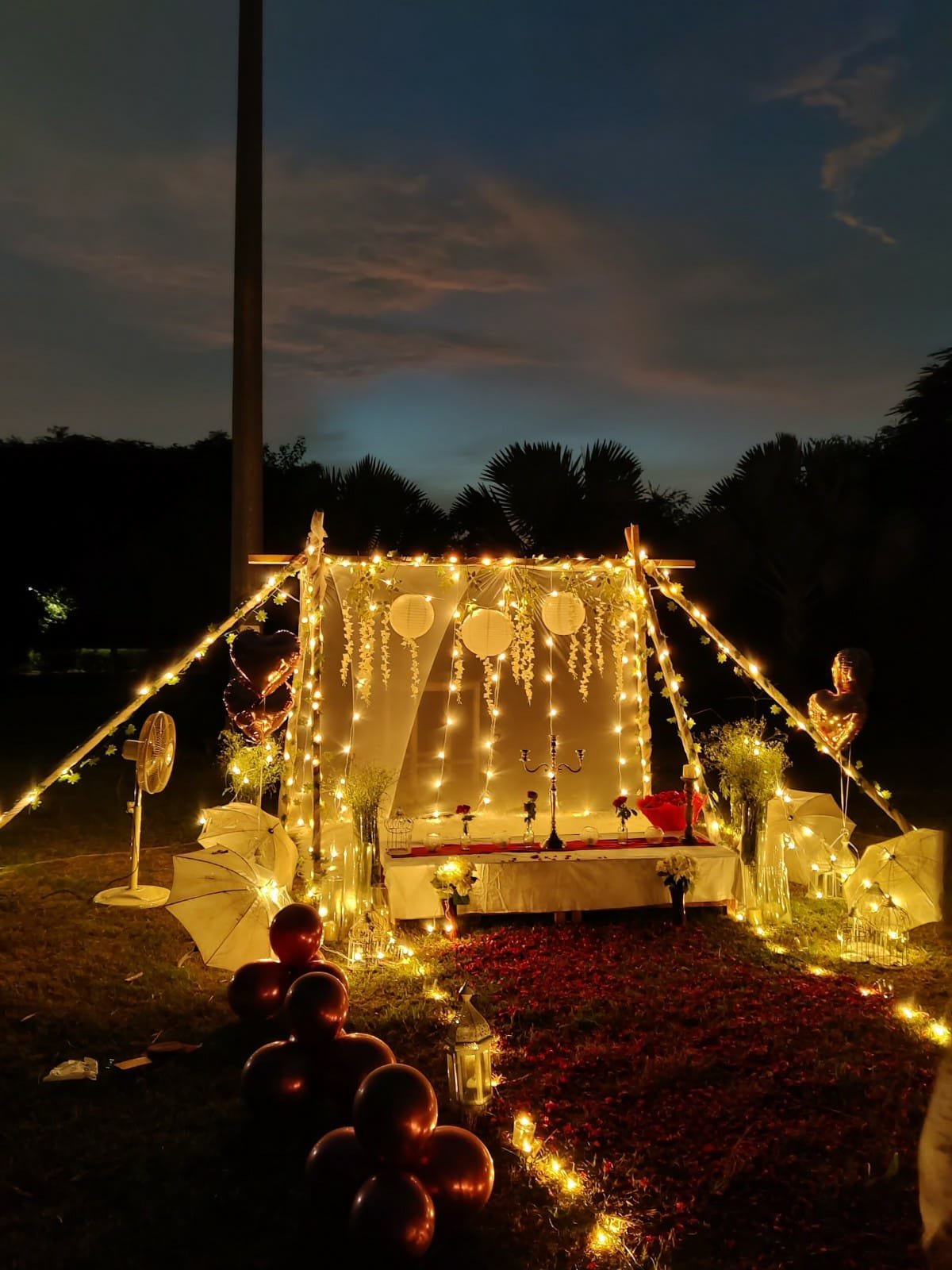 Swing Cabana Candlelight in South Delhi
Candlelight dinner in the beautiful surroundings, of a posh locality in Delhi, completely decorated with fairy lights, LED props, lanterns, cages, lamps, tealight candles, and of course a private butler on a private terrace reserved for you.
Shop Now
₹15,800
Water All-Around 2.0
Well, at Juss4You, our water all-around offering is about that only! Filled up with sweet melodies of jazz, a dreamy ambience of white drapes and candlelight dining with your loved one is what you get if you opt for this offering.

Shop Now
₹16,999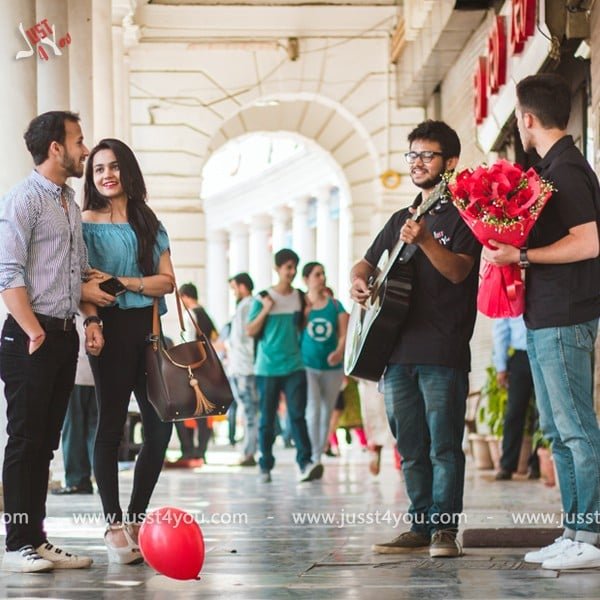 Guitarist at Doorstep
Surprise your loved ones with their favourite songs and add a never ending smile to their faces that you both will always remember.


Shop Now
₹2,600