A basic gift will undoubtedly help you fulfil the obligation of gifting your partner something for Valentine's Day. But are basic gifts special? This valentine's, let's make it special by making a huge gesture, creating memories that will last forever.
This Valentine's Day, make sure your better-half receives something much more than just a regular gift. Can't think of any unique, "one-of-a-kind" gift ideas? Here are five customized gifts to share with your lover this Valentine's Day –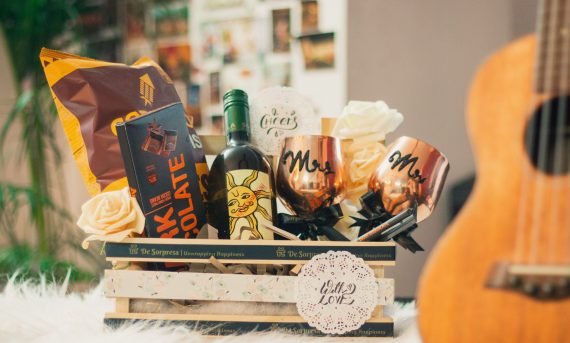 In many countries, romantic celebrations are considered to be incomplete without a glass of wine. There's a good reason for that. Items like wine signify love and intoxication. Does your partner make you feel intoxicated or "drunk in love" sometimes? Well, don't miss the chance to mirror how they make you feel this Valentine's Day. Surprise your special one with this customized wine hamper!
A beautifully arranged and wrapped wine hamper will instantly make your partner think that you're a wine artisan! While readymade wine hampers are often packed to perfection, they may lack the personal touch that you want to display. Go for customized wine hampers this time and add all the specifics that your partner loves.
Include items in accordance with your partner's likes and dislikes.
Place a specific number of items inside the hamper for cost control.
Only pick high-quality goods for the wine hamper.
Incorporate personalized greetings, decors, etc., to make this hamper look special.
Love Resin Coasters
A custom-manufactured set of resin coasters can immediately brighten up your partner's Day and their desks! Unlike plastic or metal coasters, resin coasters are manufactured in a completely eco-friendly way.
If your partner is an environmentalist, gifting them resin coasters with custom-printed romantic messages would definitely be a great idea. Resin coasters don't produce fumes, are non-toxic, and are UV resistant.
The best brands always give out unique gift boxes at marketing events. Do you know why? Because customized gift boxes help them stand out from the crowd. This Valentine's Day, display your creative side by innovating an even better gift box for your partner. A well-designed red gift box is guaranteed to catch the eyes of your lover. Charge the space inside the box by filling it with –
Personalized mugs, photo frames, and keychains
Valentine roses
Chocolates
Soft toys
Statement Jewellery
Handbag
Perfume
Valentine's Day is not just for celebrating love – it's also about sharing thoughtful messages with your partner. Custom-printed Eiffel Tower-themed Valentine's day card is an exemplary way of showcasing your affection for someone. A classy Eiffel Tower-themed card will always be a romantic gift idea. Why not crank up the romance by customizing the card with special messages? Spread the love like the Parisians do this Valentine's Day!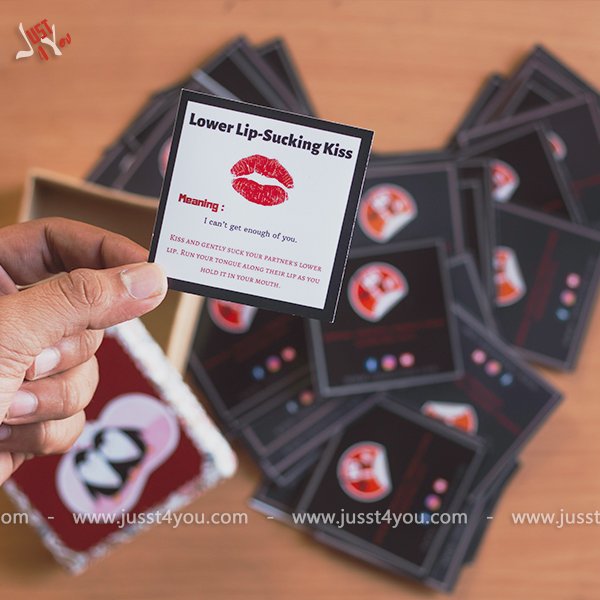 There are over 50+ types of kisses. Knew that? Probably your partner doesn't either! Well, Valentine's Day is the day to aware them of this fact. Send a custom-printed booklet or gift box that explains all of the 52 types of kisses in the world. Send it to their doorstep and surprise them early in the morning. And why not recreate some of those kisses by night!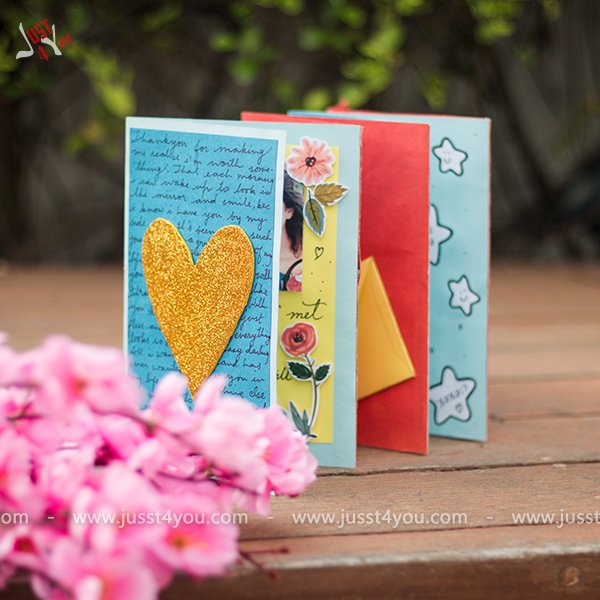 Eight-folds long Valentine's day cards are always special because they allow partners to include a lot of details. Want your partner to think of you and only you this Valentine's Day? Custom-print an eight-fold long card. Include messages that make them feel like they're the most valuable gift that life has given you so far.
Wooden Creations
Want your Valentine's Day gift to last forever? Gifting customized wooden home decor accessories is the perfect solution. Surprise your better-half with photo engraved wooden signs, wooden notebooks, and many more wooden gifts.
Are you ready to gift the most memorable Valentine's Day gift ever? Use this guide and start shopping!
Ready for the most memorable Valentine's Day of your life? Use this guide and start shopping!