"Hair gets lighter, skin gets darker,

water gets warmer, drinks get colder,

music gets louder, night gets longer,

and life gets better!"
Haven't you heard this wonderful poem on Summer? After such a long and chilly season, the wonderful season of sun is finally round the corner! So, let's start planning that wonderful date you have been waiting for, to impress your adorable partner. Here we bring our brightest collection of the most romantic summer dining experiences, curated with love Just 4 You 🙂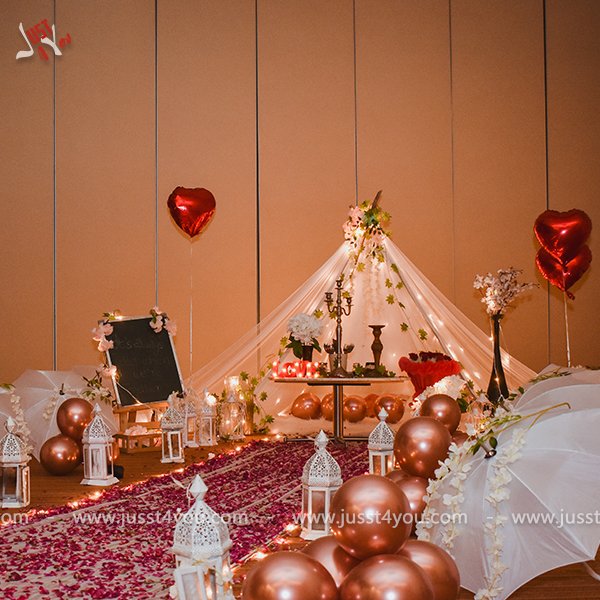 How does an enclosed dining surprise for a date night sound? This private candlelight dinner in Hyatt Place, Delhi is curated to cast an impressive spell! While we reserve an adorned dining room, especially for you two; you get ready to witness your partner's radiant smile proceeding on this flavorful date night!
While we're talking about cabana already, let's add a surreal lakeside view to it as well. This is surely gonna be a starry night. Here we have a private cabana personally decorated just for you and your partner. The surprise is totally customized, your favorite food, your chosen décor, and your beloved. Sounds like a perfect movie-style date, doesn't it?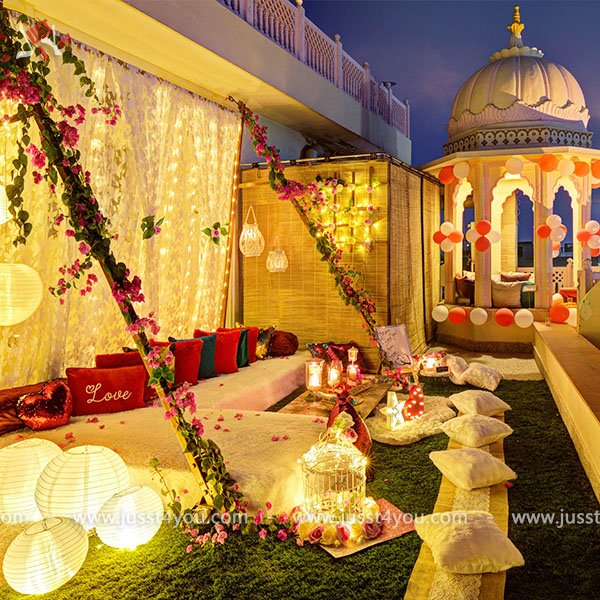 Did we just mention movie-style? Why not extend it a bit further and go all in. Let's head to the city of royalty- Jaipur! This unique concept of ours is aptly called fairytale fountain, as it is a perfect choice for candlelight rooftop garden dining. In this setup, we create a lovely Fountain effect with LED curtain on the ivory veil lacy backdrop.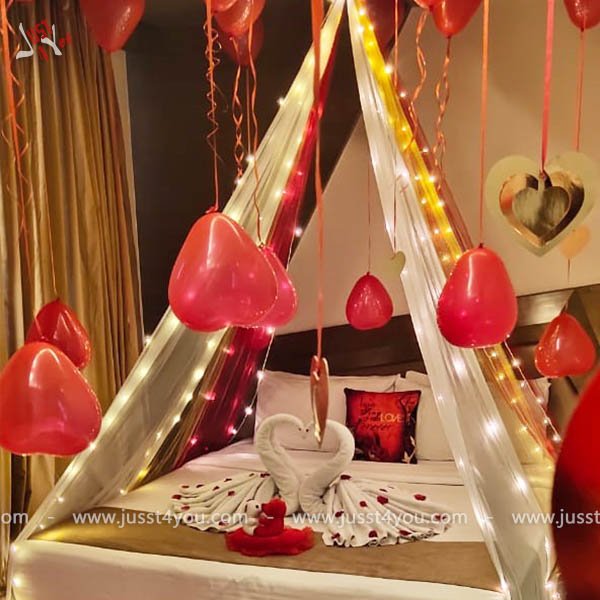 Okay, that's not it. We do have another way to surprise your date in a more dazzling way. This one's an exclusive surprise for our lovely Mumbai peeps. Enjoy a scrumptious dinner served by a private butler who will be there to serve a delicious. We have curated this experience to send you home with happier faces and a lot of priceless memories!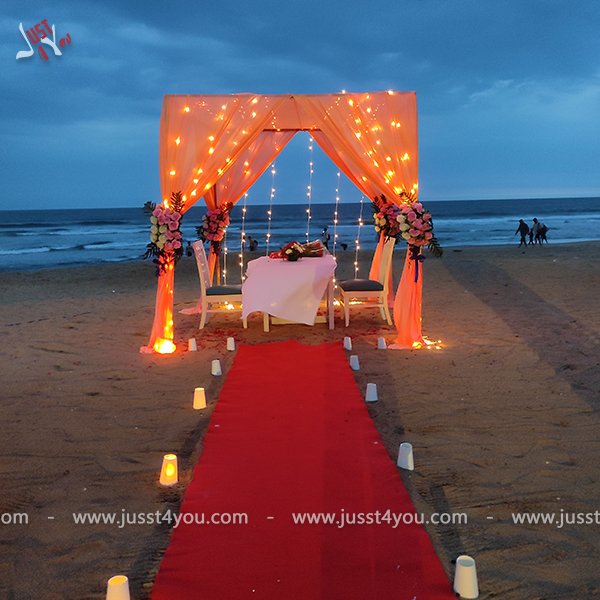 At Just4You, we believe in personalizing the experiences. And this surprise is the one to make the most out of the variety of add-ons and customizations. There will be a dreamy white cabana canopy candlelight date set up on the beach for you, with LED candles, mattresses & pillows, and a blooming rose bouquet for your partner. This will be a truly wonderful and luxurious sojourn for the days to come.
You can also gift any of our packages to your close friends or even your parents! Let them rekindle that love and weave some exotic moments together.