MWe have made it easy for you all and come up with a list of a few budget friendly candlelight dinner date in Delhi. Read on and pick what suits your preference the best.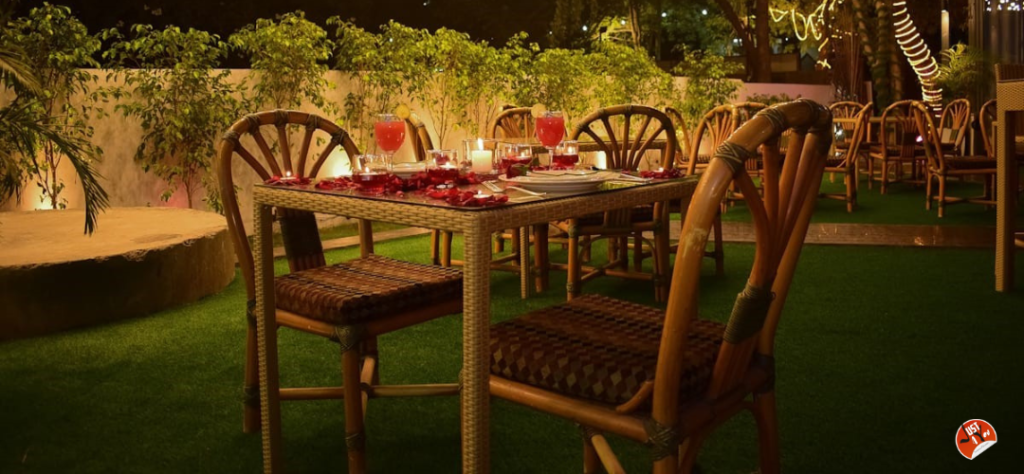 Doing something special for your loved one is always a satisfying feeling. Going that extra mile and being thoughtful to create an experience for your partner is the best way to shower your love. This sweet and simple date with a three course meal and decor of candles and rose petals will just add the essential tinge of romance in the air. Book this easy on pocket candlelight dinner date in Delhi now.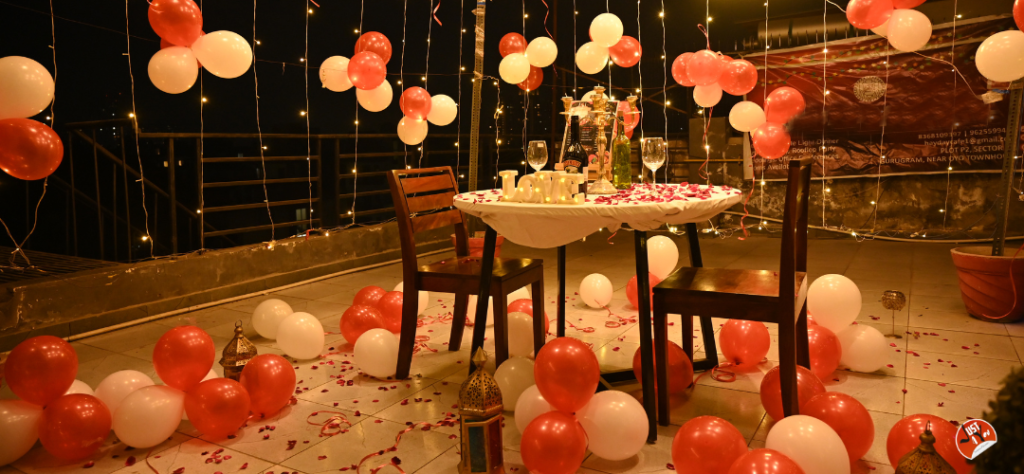 Enjoying your supper with your partner in a private setting decorated with fairy lights and rose petals and soothing background music to tap your feet along with. Delicious starters and main course will be served to satiate your hunger. Soak in the vibe of the ambience and go with the flow of the night. Go for this candlelight dinner date in Delhi.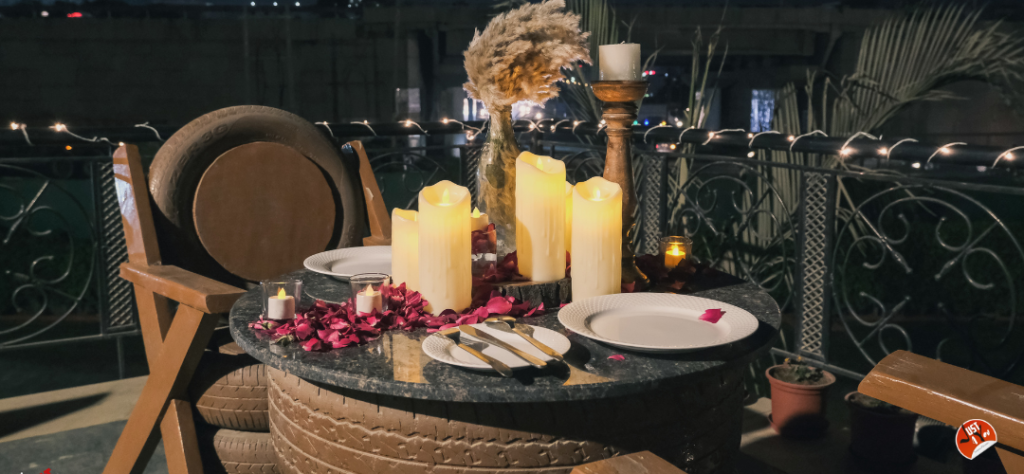 A romantic highway view date will surely be a date to remember. Sipping on the drinks and experiencing the city view with your partner and  having those deep and honest conversations. That's what dates are all about, genuine conversations and building connections over them. he perfect decor will be the cherry on the cake. Choose this pocket friendly candlelight dinner date in Delhi.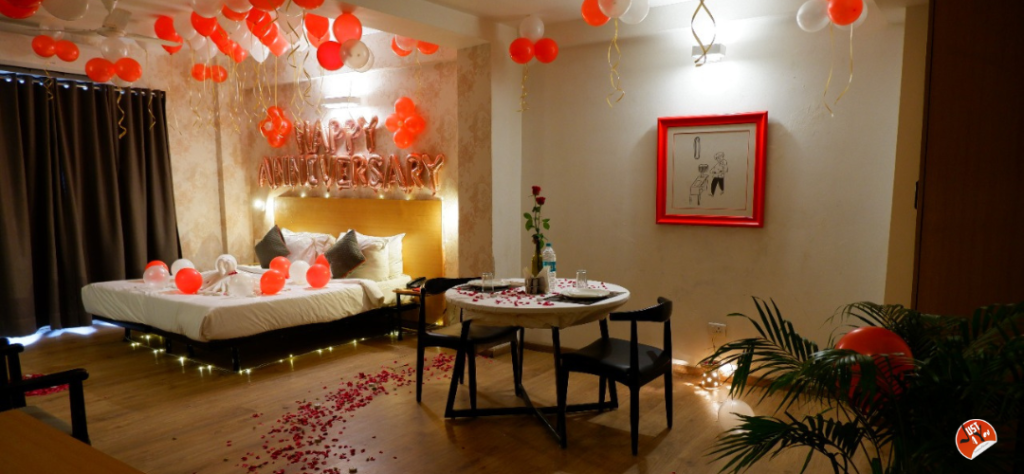 Don't want the dinner date to come to an end and wished it lasted a little longer? We have curated this budget friendly date with an overnight stay. The decor of candles and rose petals will adorn the space elegantly. Delicious and warm three-course meal will be served to the couple. So book this candlelight dinner date in Delhi !
Immerse in the goodness of the hospitality of a five star property. Choose this as your next candlelight dinner date in Delhi. The couple will be served a four course meal and welcome drinks.  The service of a private butler will make the overall experience a seamless one. So indulge in this luxurious experience by the poolside and relish it to the core.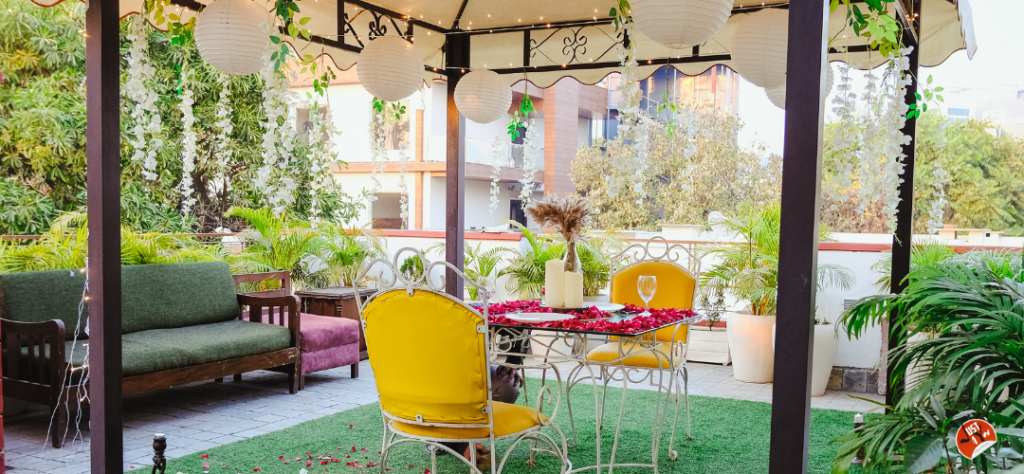 Looking for a budget friendly romantic candlelight dining in Delhi ? We have you covered with this pretty place adorned with candles and rose petals. Spend your summer date evenings here and give yourself the much required pampering.