Valentine's Day is around the corner and the excitement is building up as what to surprise your partner and where to go. Expressing your love through heartfelt gestures always makes one feel super special and important. Just to make it easy for you here is the list of some romantic Valentine's day date ideas to make your Valentine's more heart-warming.
Valentine's week is ahead and romantic Valentine's Day Date ideas are here. Spending quality time with your partner is a must to deepen the relationship and as Valentine's is here, there is no better time to make your partner feel special. Welcome drinks and delicious delicacies to be served. The decor of candles and rose petals will set the ambience. Experience this rejuvenating date and make unforgettable memories.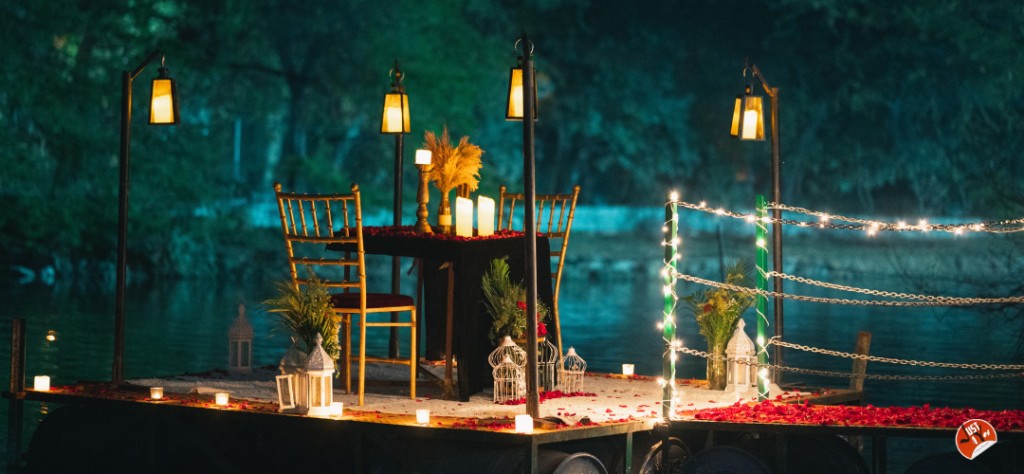 Plan one of a kind Valentine's day date for your partner with this Dining Experience on a floating deck with an elegant setup of vintage lamps, candlelight, rose petals and warm lighting. The city lights will give a pleasant view to enjoy the three-course meal and delicious desserts. All you have to do is be in the moment and enjoy the time with your partner to the fullest and express how much you love them.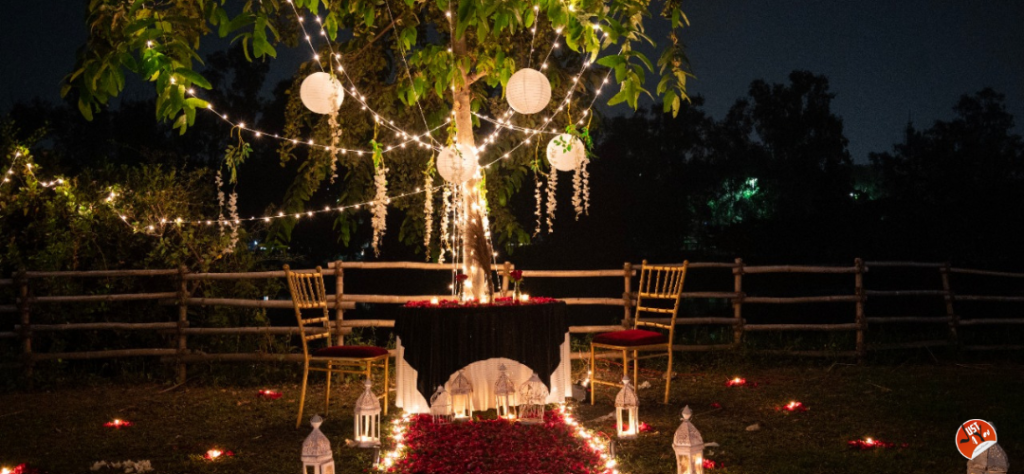 Wanting to plan an extravagant date? Here is another romantic Valentine's day date idea for your partner. Lakeside under the tree is a well thought date which takes care of all the little details to make it as dreamy as possible. Fairy lights, lanterns, glass candles and artificial flowers will adorn the ambience. A three-course scrumptious meal will be served as well. The private butler will make your experience easygoing. Make your partner feel oh-so-special with this one.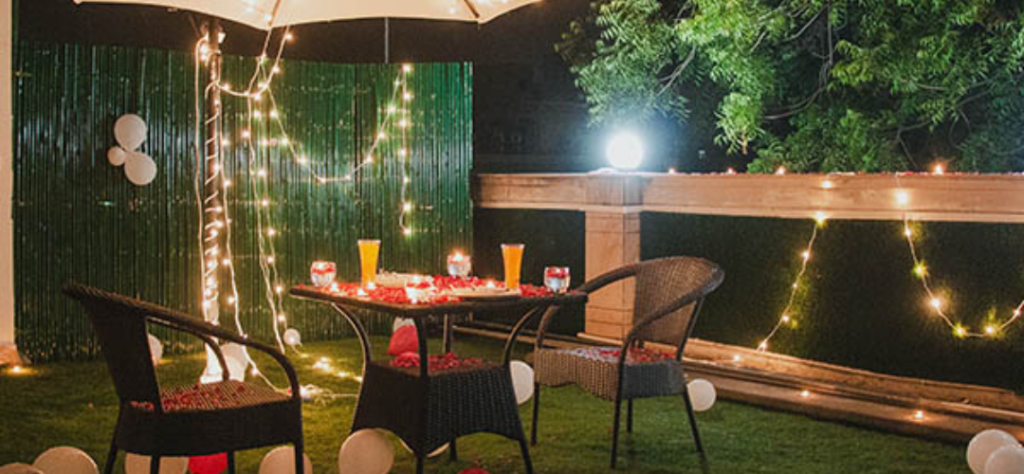 Plan a private rooftop romantic Valentine's Day date for your partner. Love is better expressed in actions than words. Just go for this candlelight dinner having a full romantic vibe. The decor will leave you mesmerized. The hot delicious three-course meal to satiate your taste buds. To energize the aura, sweet and soothing music in the background of your choice. Don't wait, straightaway book this one and see your partner's face light up.
To make your date more fun, here is a romantic Valentine's day date idea. This Lakeside date is full of love and happiness. The serene lake view will rejuvenate your soul. The candlelight, cages, lamps and fairy lights will set the ambience warm and comfortable. The music will be played in the background to vibe with your partner. Create a memorable day with a classy date.
Another best option for Valentine's day date idea is this one. The Twilight, with a bohemian-themed set up in a garden, the beautifully decorated table with candles, dream catchers, fairy lights, lamps and cages light up the ambience. Hot and delicious three course meal will be served. Life is made up of these small precious moments. So live each moment fully with your partner and make it their best surprise ever.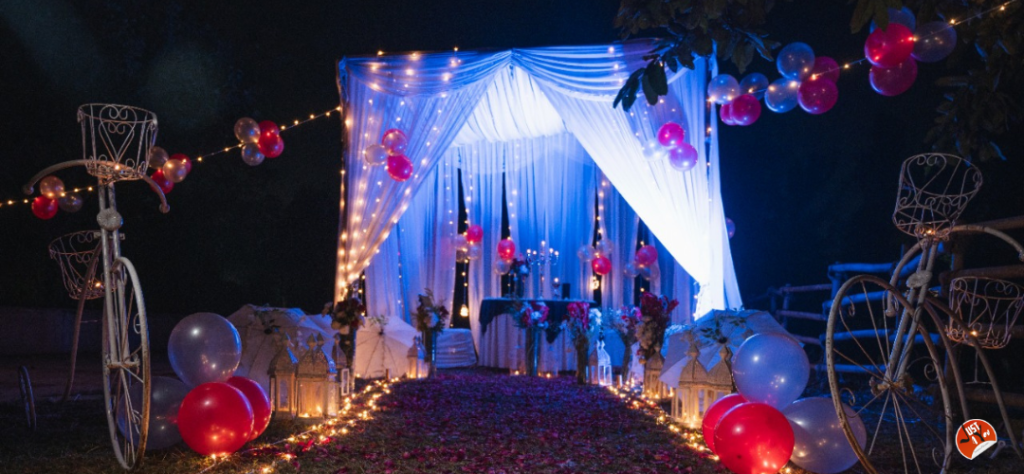 How about a cabana dining in a garden for your Valentine's day date idea? It is going to be as extravagant and elegant as it sounds. The decorations with fairy lights, rose petals and glass candles will subtly brighten up the space. So share your love with your partner amidst this jaw-dropping setup. The three-course meal will satiate your taste buds and cake to dig in for the dessert.
Moreover, polaroid and small cute gifts as a surprise. Each and every element will make you fall in love with the vibe of the place. Choose this plan and make your partner go in awe of you.