Planning a surprise birthday party for an adult can be a challenging task. While traditional celebrations are always a safe choice, why not add an element of surprise and make the occasion truly memorable? In this article, we present you with 10 unique surprise birthday party ideas for adults that are sure to leave a lasting impression. Hence, it is our duty as surprise planners to inform you about the most affordable Unique Surprise Birthday Party Ideas packages around you.
Create a stunning banner message that captures the essence of the birthday person's life or personality. Hang it at a prominent location where it can be easily seen. Whether it's a heartfelt message or a humorous quote, the banner will undoubtedly bring a smile to their face and set the tone for a memorable celebration.
Click here to See the Best Prices
That's the time when words are just not enough to express the best true sentiments! Then show your feelings through Flash Message and leave an impression on the hearts of your loved ones. Take a beautiful message displayed with the help of our team members and surprise your friends, family or your partner.This unexpected flood of well-wishes and greetings will create a heartwarming surprise and make them feel truly loved
Click here to See the Best Prices
Prepare a surprise photo montage or slideshow featuring the birthday person's memorable moments, cherished memories, and heartfelt messages from friends and family.Well, this one speaks for itself! Screw up their mind with this breathtaking and mesmerizing surprise. A number of kids holding pieces to develop a big picture are a surreal experience which you can gift to your loved one.
Click here to See the Best Prices
For the adventurous souls, plan an air safari surprise.Air safari will literally take you and your partner high above the world and let you experience love in the air! Bring your special one to the sky and fall in love all over again.This unique experience will add an extra element of surprise and make the celebration truly unforgettable.
Click here to See the Best Prices
The cabana setting over a calm pool of water has a balmy effect on the people in love, which is sure to strengthen their relationship. Decorate it with fairy lights, plush cushions, and scented candles. This surprise idea offers a relaxed and intimate ambiance where the birthday person can unwind and celebrate with close friends and family and this intimate setting will provide a memorable and romantic experience.
Click here to See the Best Prices
Surprise the birthday person with a long drive date to a scenic destination. Plan a road trip to their favorite spot or a place they've always wanted to visit. Pack a picnic, blast their favorite tunes, and enjoy quality time together while exploring new horizons.The open road and quality time together will make this birthday celebration truly memorable.
Click here to See the Best Prices
Flash Mob
Gather a group of friends or hire professional dancers to surprise the birthday person with a flash mob performance. Coordinate a surprise routine in a public place such as a park, shopping center, or even a restaurant. The energetic and unexpected dance moves will make the celebration truly unforgettable.
Click here to See the Best Prices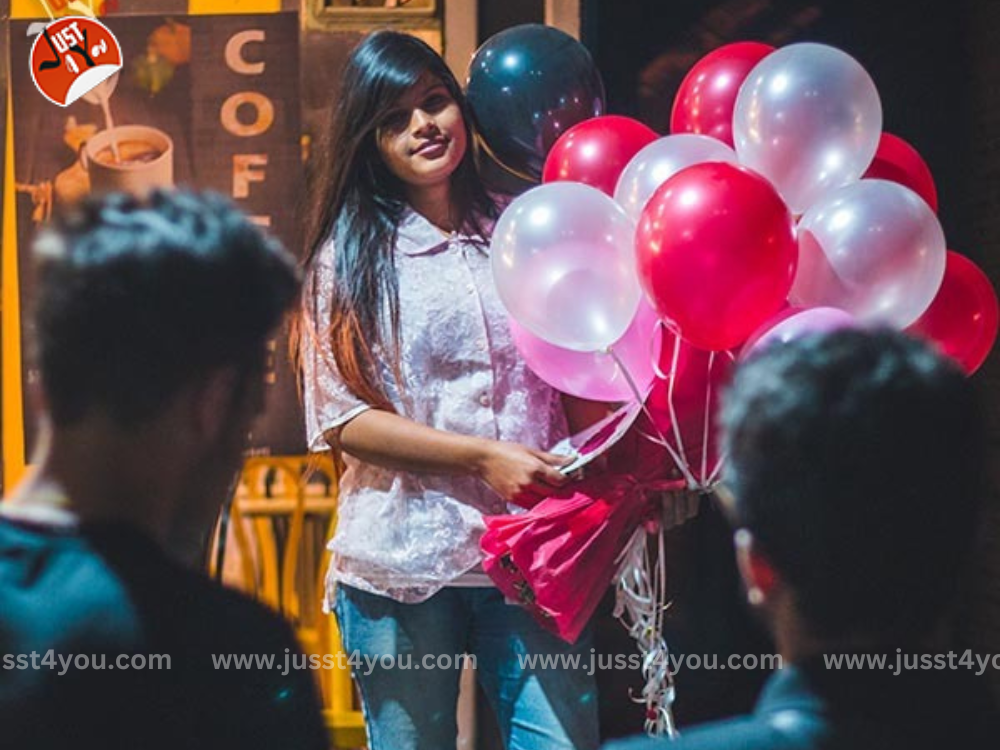 Who doesn't love midnight surprises? Give the birthday person a midnight surprise by organizing a magical midnight celebration. Gather their loved ones, decorate the venue with twinkling lights, and surprise them with a grand entrance as the clock strikes twelve. This unexpected celebration will start their special day with joy and wonder.
Click here to See the Best Prices
Will your partner ever expect a surprise in the back of the car? Use your car in an unimaginable way and leave your special one spellbound.Car Boot Surprise is something that is unexpected and totally adorableA happy birthday message with fairy lights, balloons, roses and pictures, A surprise that no one could ever imagine. Make good use of the car boot and show all your true love to your partner. this surprise will leave them speechless and full of excitement.
Click here to See the Best Prices
Book a private cabana canopy at a luxurious hotel like Radisson. Decorate the cabana with fairy lights, plush cushions, and candles to create a romantic and intimate atmosphere. Treat the birthday person to a memorable evening of indulgence, complete with gourmet food, champagne, and excellent service.
Click here to See the Best Prices