In this major hustle-bustle of work-life, love is, unfortunately, getting a back seat ticket every time! It is becoming way too difficult to actually spend some meaningful time with your partner. But, you have been in a relationship for quite some time now and they have proved many times that they are the one for you! So, it is time that you take the next leap forward and ask them out on a dreamy night.
Are you extremely doubtful about the ways to ask them out? No need to worry my friend, we've got your back here! Avoid being such an inert and try some unique ways to rekindle that burning fire of love! These five interesting date proposals might make the task a whole lot easier for you!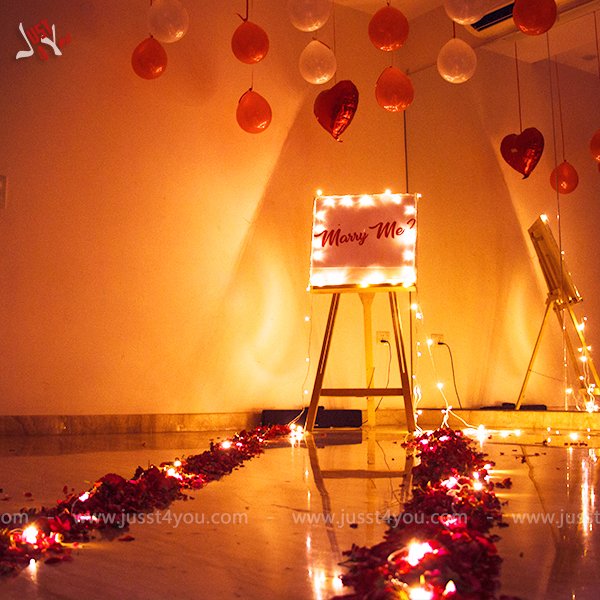 If your partner is a cinema lover and they enjoy being in the light of a protagonist, then the Easel proposal is the one to watch out for! It is surely going to be their proposal of a lifetime owning to their memorable moments till the end.
Let the experts plan this amazing proposal on your behalf to make your evening extra special for you! And the best part about this will be the happiest smile that you'll put on your partner's face! How happening will their tiring day be!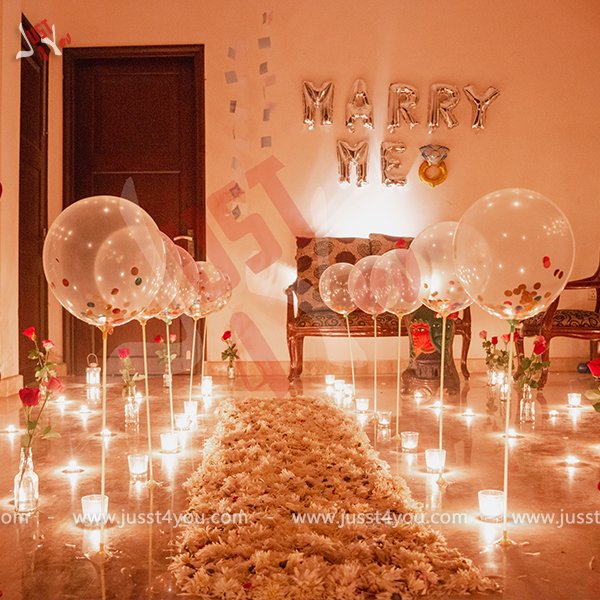 Another most romantic gesture for your better half will be this Confetti Premium Glowing Decoration package. No, not just the soothing lights, but the confetti-filled balloons will actually make this day even better than usual! And don't forget that "Marry Me" balloons, pasted right at the front side of the wall! And have you seen the floral path, specially decorated for your special one? That will make them fall for you all over again!
Want to give this work-hectic life a break? Enjoy a Daycation at the majestic Hyatt Place by selecting this amazing relaxing package. Spend some serene time in the arms of one another and stay away from the chaos of the maddening world. This daycation date is worth remembering and will add a spark of love to your life.
What an amazing surprise it would be when you are out shopping with your partner, and from nowhere, a group of people come and starts dancing around you. And when they gift your partner beautiful Red Roses, it will mesmerize them for sure. So, order for such a Flash  Mob right away!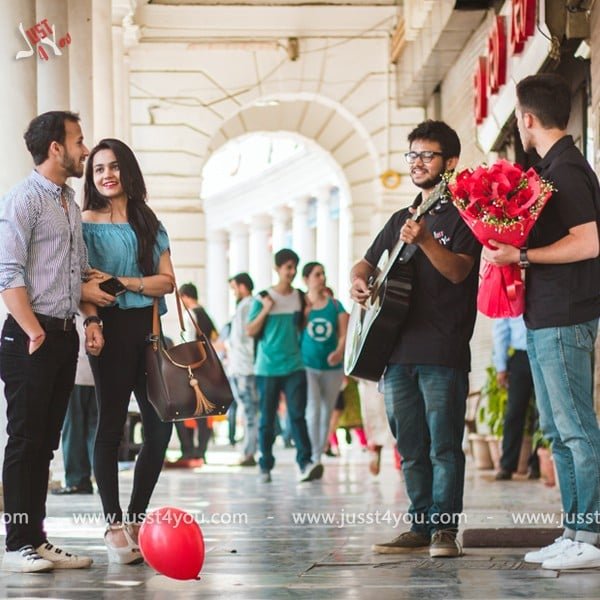 For that perfect surprise, hire a well-trained guitarist and let him pull up in front of her house and sing her the most romantic song ever. Obviously, in the end, there will be a heart-warming message from you!