So the season of gifting has started officially with the Christmas and New Year ringing in. Like every year, you must be excited for ringing in the new year with great fun and enthusiasm. While looking over your accomplishments of the past year and waiting for the new year to bring new opportunities and challenges. You must be thinking of your own ways to welcome the new year; and would have started browsing for the same. But in this hustle, you should not forget that one special person who holds the most importance in your life; with whom you have been sharing your joys and sorrows.
As we are about to begin yet another year together; how about making them feel special by giving them a new year present. This is helpful for all the ladies out there who have been planning to make their husbands feel special on this new years eve. And even if not yet decided; we are sure after going through this blog you will consider gifting something to your husband this New Year.
If you are confused and are looking for gifting ideas for your husband, then just4you can help you with this. We have some of the choicest and most unique gifting ideas for men. From organizing a romantic candlelight dinner to giving your gift a personalized touch we have all. The options are varied and depend completely on what you are looking for; you can make your choice. To help you with this, we have even categorized the gifts and services as per the occasion. Let's take a dive into some of the best gifting options to surprise your better half this New Year's eve.
Popping the bottle– What better way to start the new years evening than a bottle of champagne and better if it is a bouquet of champagne. Sounds interesting, right. We have the option of a customized booze bouquet; which can be the best for the ones who love drinking or like to keep a collection of it. Not only do they get some of their favorite brands; but also have a personalized note and a few pictures to give it a personalized touch. The gift will instantly add buzz to your evening and bring that big smile to your man's face.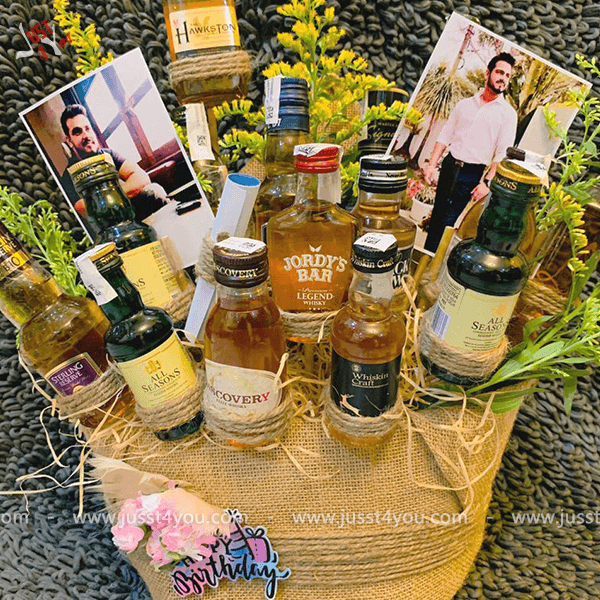 Initiating the spark in the new year– A perfect gift to give your husband on New Year's eve can be arranging a romantic dinner setup for him. This way you can spend time with each other and make them feel special and loved. We at just4you have a lot of options for setting up a romantic dinner date for your partner. Some of the options include-
Candlelight date under the tree- how beautiful it would be to eat under the tree with the tree; decorated with the fairy lights and a sumptuous meal to accompany with. This could be quite flattering and make your husband go in love with you all over again.
Dedicate a song- even if you are not a great musician, you can still manage to dedicate a song to your partner in karaoke style; and express your feelings for him. This will make him feel super special and will always cherish such moments.
Dine N watch- you can also surprise your man by setting up the most amazing candlelight dinner date with a movie screening of their favorite movie. And we are at your service for this. You can plan this with us without any stress and dress up for the most amazing evening.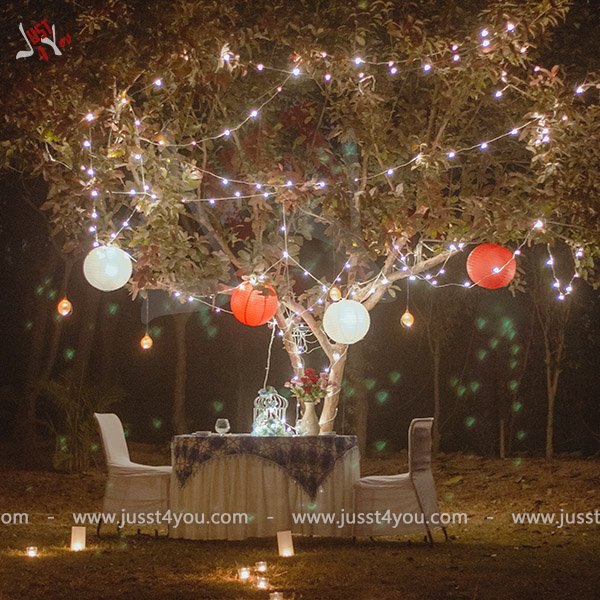 Outdoor fun- another great surprise for him could be arranging something outdoors like calling a guitarist at the doorstep or planning a couple photo shoot. And how romantic can be a rain dance with your partner. Isn't it? We at just4you can help you with all this and a lot more fun activities that you can choose from. These gifts are sure to wow your husband and fall in love with you all over again.
Handmade with love this new year- Who wouldn't just love if someone special takes those extra efforts and get them a handmade gift that has a personalized touch and love to it. So, ladies, you can also think of gifting some handmade gifts to your husband which he can keep it as a memory forever. And we have your back here as well. We have a lot of options in the handmade range as well. Some of them include gifting a letter collage, messages in a box, a name album, personalized woodcrafts, a pop-up box, and even better personalized poetry for him. You can also opt for handmade miniature dolls which is something unique and surprising from the old cliched gifts.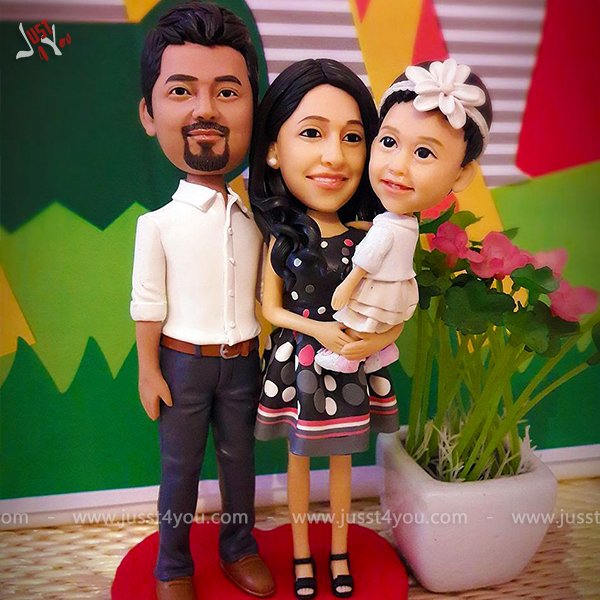 Break the Monday blues this new year– You can also plan a surprise daycation at a luxurious hotel or a place to celebrate your New Year. It will also give you some time together and a break from the usual routine.
Bond with Couple activities this new year- Another gift that can wow your husband can be some couple activities together like a helicopter ride, bowling, or a ride on a boat. You can also plan archery and air safari with us.
Dedicate a star– one of the most unique and memorable gifts for anyone which is sure to leave them teary-eyed. You can name a star on your husband and let their legacy live forever. Worry not, we are there for you. We can help you with this as well.
Wheely miracle– this is just another surprise that you can give your husband. You can get his car decorated with his pictures and other cute stuff; and just enjoy the expression once he opens the car's boot. How romantic isn't it?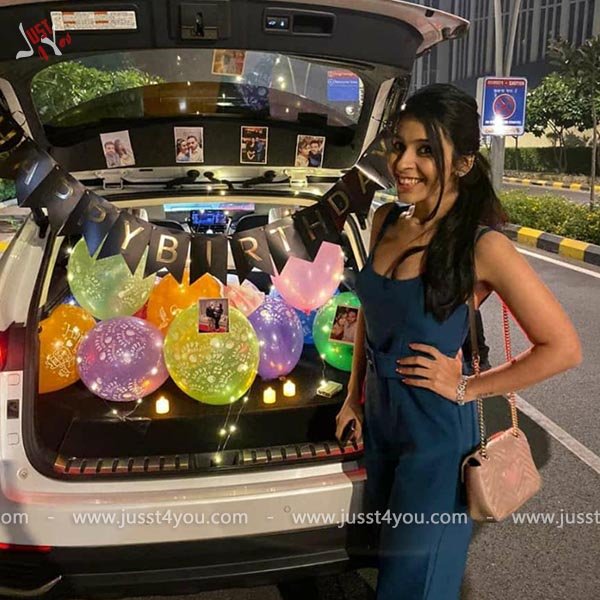 Room decoration– how about celebrating your new years eve by surprising him with beautiful and mesmerizing home decor to get that party vibes. It will make your husband feel special and loved. We at just4you understand your feelings and provide you with many such decor setups. One such decor setup is the confetti premium glowing decoration that can make your person feel happy and together.
These are just a few options that you can choose from. We at just4you have a plethora of other unique gifting options that can for sure make your New Years' Eve happening and kickass. So, if you are planning for some gifting surprises this new year, then visit the website and start exploring. And the icing on the cake, We have amazing offers going on as well.