One relationship that stands out from all others is that of parent and infant. A kid grew up surrounded by their parents' unwavering affection. They are the true caregivers, and no one else on the planet can compare. They make every effort to ensure that their children have every convenience in life. We must periodically express our affection for our parents. We must regularly express our affection for our parents. And what better way to commemorate their birthdays than to do so in a special way? Here are some suggestions to help you make your parents' birthday a special one.
Some surprise birthday gift ideas for your father
Your father was the first man you ever fell in love with. You loved riding high on his back or doing a superman flight with his strong hands. You'll never forget the joy he used to bring to your birthday parties. It's now your turn to make your Dad's birthday one to remember. Here, we provide you with the best surprise birthday gift ideas to leave your father teary-eyed.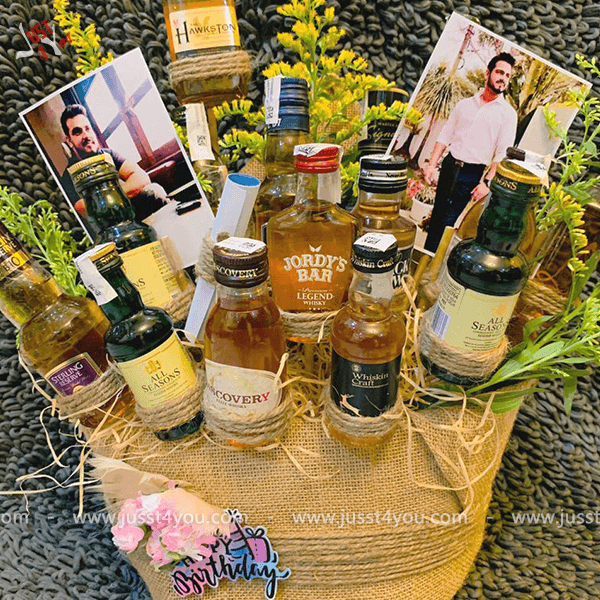 You can opt for a customised booze bouquet, which can be the best for those who love drinking or keep a collection of it. They get some of their favourite brands and have a personalised note and a few pictures to customise the touch. The gift will instantly add buzz to your evening and bring that big smile to your man's face.
One of the most unique and memorable gifts for anyone, which is sure to leave them teary-eyed. You can name a star on your father and let their legacy live forever.
Personalised poetry– you can get customised poetry written for your father and express all your feelings in that poem. This will be something unusual and least expected by your father.
You can also get a personalised slideshow video with their family pictures and a heartwarming message for you. This can be a great way to make him feel special.
If your father isn't the kind to enjoy celebrations and get-togethers, you should give him this thoughtful gift. We are certain that it will transport you and your father back in time and that the pleasant memories will bring you closer together. Maybe you'll laugh; you'll perhaps cry; maybe you'll just be lost in old memories. To show your love, you don't need words. So, dig out those old albums and make them into a memory wall.
They must have a favourite spot where they would like to spend the whole day; it could be a favourite park, a restaurant, a nightclub, or a nearby location to which you could take them on a day trip or a road trip. Celebrating their birthday in their favourite location might not be a better idea.
Some surprise birthday gift ideas for your mother
The person who gave you life and brought you into this world is your mother. She is the most amazing friend anyone will ever have. It is said that since God cannot be present at all times, he produced a mother. As a result, you have every excuse to make her birthday one remember. Here, we give you some unique and pleasant birthday gift ideas that will surprise her to the core and make you give her a big hug.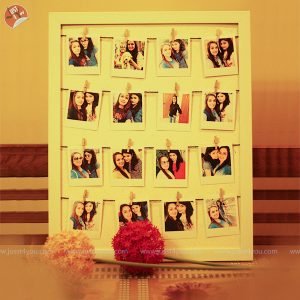 Clip your memories– one of the best ideas is to collect all the pictures of you and your mother and capture them all on the web. These pictures will stay with her forever and make for a good birthday gift. The most beautiful gift that will brighten up your relationship is Clip Your Memories, which contains your beautiful, cherishable memories. This web of your photographic memories is a wonderful gift that your loved one will treasure for a long time. Give it to your mother to make them happy.
Handmade gifts- if you are looking for something with a more personalised touch to it, you can consider giving your mother handmade gifts like a handmade scrapbook, explosion box, LED collage, messages in a box, etc.
You can also gift her a customised coffee mug with her picture on it or a cute caption that reminds her of you whenever she sips her tea in it.
If you want to plan something indoors, you can surprise your mother on her birthday is to decorate her room with balloons and lights with her pictures. This is known as the birthday balloon decoration. So, when your mother sees this creative decoration with images, fairy lights, and a bright, colourful backdrop, delight them and make them go aww. You won't need to look for anything else because this surprise will include anything you might want to give someone for their birthday, so go ahead and order this magnificent decoration.
What could be more relaxing than a good massage to relieve her from the daily household chores? Gifting a spa package can be a great birthday gift to relax and enjoy on her special day.
Balloons have always been a symbol of happiness. What better way to wish your loved ones than by showing your personalised messages or placing special notes inside to make your surprise more interesting with those beautiful multicoloured bunch of balloons? It's a great feeling to wake up in the morning and see the balloons reaching for you with those lovely messages.
Conclusion
Last but not least, at the end of the day, look her in the eyes and tell her how much you love and care about her. This is the easiest but most thoughtful birthday gift you might give your mother. Whatever you do, put your heart and soul into it. Remember, he's your father, and he knows whether you're giving it your all or not. Give him a day he'll remember for a long time.